At WebMave we develop your project by implementing the latest technologies to deliver a modern and unique solution whatever your requirements. We provide price-competitive, robust and scalable software solutions to our customers, ranging from small to large companies and dynamic startups. Our services cover all aspects of application development, including design, testing, coding and requirement elicitation.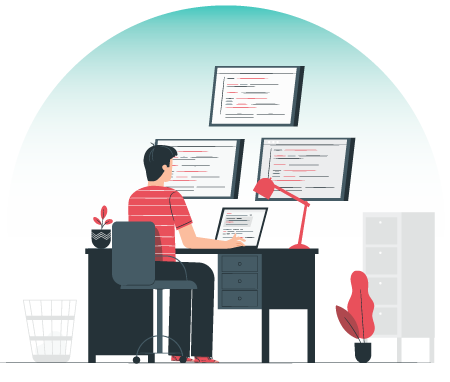 We use our unique know-how and expertise to advise and assist our clients. Thanks to this approach, our software is unique and responds to the specific business needs of our clients.
We Provide Following Services
At WebMave, we offer high-quality web development solutions with exceptional customer service. We are experienced in surpassing customer expectations with a timely business solution.
We design and develop powerful & secure e-Commerce websites for your online business. Your beautifully crafted e-commerce website can be fully managed from our custom CMS.
Custom Web Application development is our specialty and a big piece of it are web applications. We develop excellent front-end & back-end solutions.